Interview with V Chocolates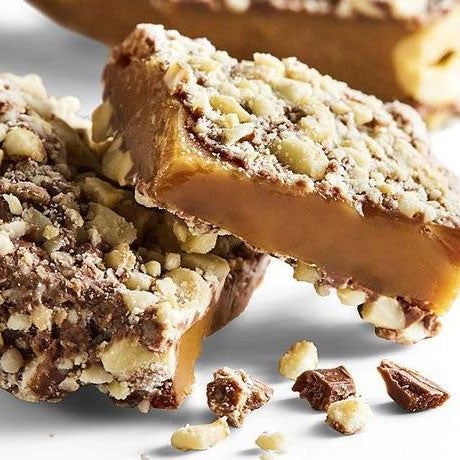 In the heart of Salt Lake City, Utah lives a small chocolate company crafting small-batch, award winning toffee, caramels and chocolates. The sweets, beloved of countless locals have been named Best in State 10 of the last 11 years and have been finalists on Oprah's Favorite Things list twice. We took a little time to get to know the story of the people behind these delectable treats.
On Getting Started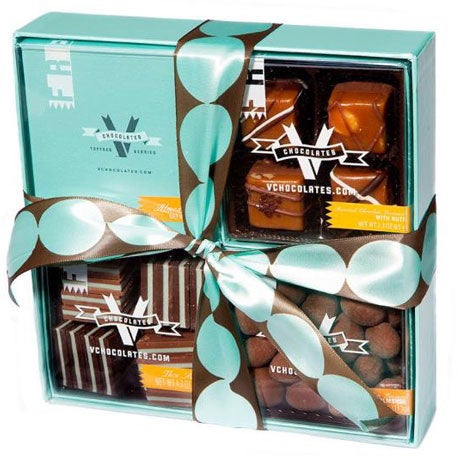 Chocolatier Ron Best made chocolates for more than 30 years. His long career started at Cummings Studio Chocolates where he was responsible for growing sales and profitability. He was responsible for automating the factory from "hand dipping" to a semi-automated chocolates line and spent years cooking and stirring every pound of fondant, caramel and toffee, learning everything he could about the craft of making fine confections.
For a little bit, after leaving Cummings Studio Chocolates, Ron tried his hand at selling insurance, but, as his friends liked to say, he had chocolate running through his veins and couldn't stay away. So, in 2004, he teamed up with friends and colleagues and formed V Chocolates with the intent of crafting the finest of toffees, caramels and chocolate truffles.
At first, Ron was responsible for every little thing, from sourcing the finest ingredients to cooking the candy in small batches before hand decorating and packaging the treats, but as the company grew and demand increased, V Chocolates had to evolve and streamline the process. Today V Chocolates serves a national market, but the focus on quality has never wavered.
On Creating a Memorable Name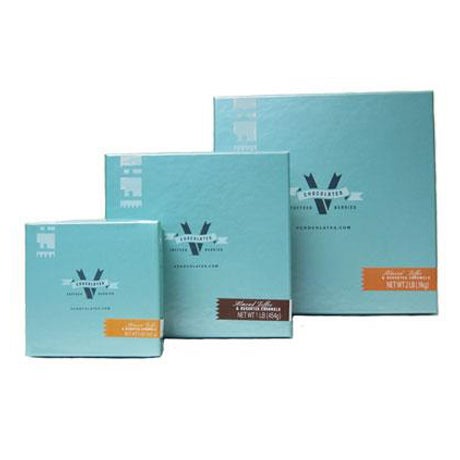 In French, the word "Vie" means life. V Chocolates exists because, to this team, chocolate is life. When V Chocolates first launched, the team came up with a company slogan that holds true to this day; LOVE * LIFE. Today, V Chocolates offers a broad line of chocolatey, fruity, caramel goodness, in short, a way for everyone to celebrate life exactly the way they prefer. The team lives by the motto: "If chocolate isn't the answer, rethink the question."
On Working with Chocolate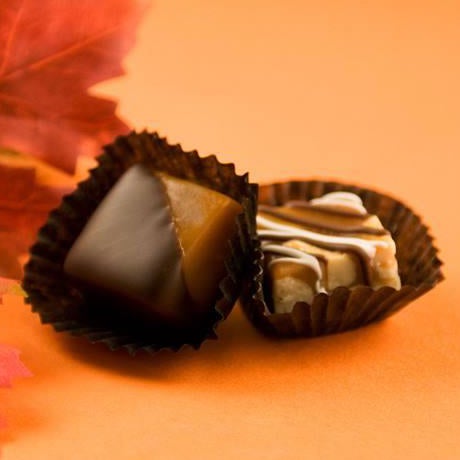 The people crafting confections at V Chocolates really care about what they produce and sell. Everything they create starts with pure butter, rich cream, and silky Belgian chocolate. They pride themselves on the quality of chocolate used because it helps to further enhance their caramel and toffee confections. As they like to say, "life is just too short for mediocre chocolate."
As Ron Best put it, "We feel very fortunate to be able to work at something that is so sweet! We love life, and love to make these delightful chocolate products for people to enjoy everywhere!"
On Coming Up with New Products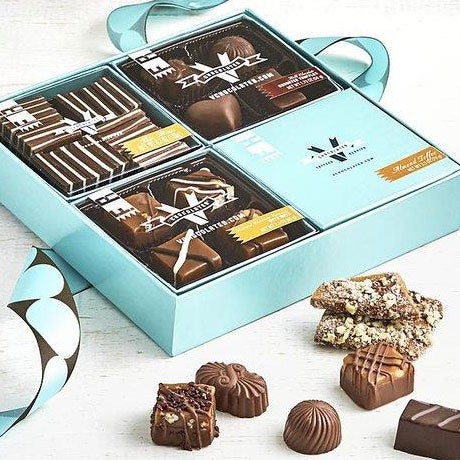 At the beginning, V Chocolates wanted to become a large supplier of toffees. Once they had made a name for themselves with that recipe, they expanded their line to include caramels and truffles.
To come up with new confection ideas, they rely on their customers. Once enough people request a particular product, the team works together to create a V Chocolates version. It's how they came up with their current best seller, the Salted Caramels.
On Original Designs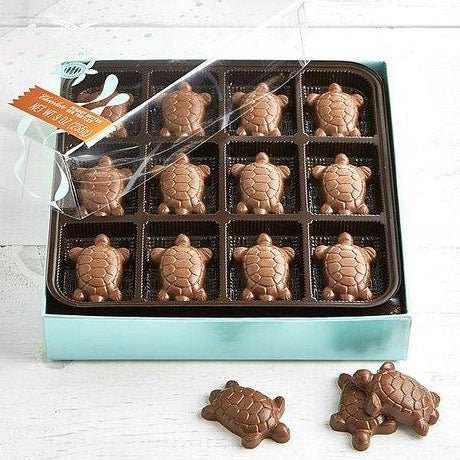 While V Chocolates mostly sticks with traditional flavors, they like to wow their customers with amazing quality and stunning designs. One of the most fascinating chocolates they create is are the chocolate frogs, adorable little frogs made of solid milk and dark chocolate. Equally adorable and no less delicious are the little chocolate turtles that either come stuffed with peanut butter or caramel pecan. They make the perfect gift for people of all ages.