About Max Brenner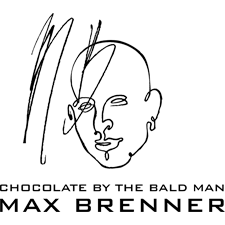 Experience Max Brenner's Chocolate Love Story
For over 20 years, Max Brenner has been creating a new chocolate culture worldwide. Made with the highest quality cocoa beans and the finest raw materials, Max Brenner's chocolate creations and designs elevate the everyday chocolate experience to an extraordinary sensory immersion. These handcrafted chocolate creations and unique gifts are every chocoholic's dream come true!
Max Brenner's secret, beyond the quality of the products, resides in the special character of the company which combines romance, nostalgia, and a youthful and provocative spirit together with a special emphasis on a warm, personal connection and a perfect service towards its clients.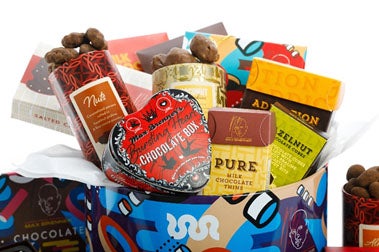 The Max Brenner collection features exclusive gifts, novelty treats, and signature Bon Bons.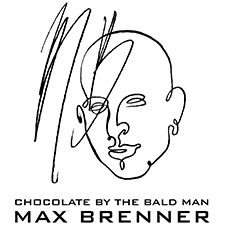 The Max Brenner Vision
We don't invent anything in chocolate. It all exists in people's minds and hearts. We just express it in the most evident way - a way that everyone imagines chocolate and wishes to experience it. Until now, chocolate was sold in a manner highly contradicting its sensual, warm and joyful character. Restrained ambiance. Untouchable. Closed behind a glass barrier. We have "freed" chocolate from its cage. We let people experience it to the fullest. WE ALLOW PEOPLE TO ENJOY IT TO THE MAX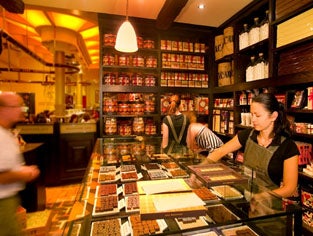 The "bad boys of chocolate" Max Brenner have created new chocolate culture with unique products in unexpected formats. Simply Chocolate is excited to bring these experiences to your home with the exclusive Max Brenner gift collection.